Writers Week Listowel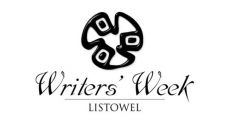 Writers' Week is an international acclaimed literary festival devoted to bringing together writers and audiences at unique and innovative events in the historic and intimate surroundings of Listowel, County Kerry. At the heart of this annual celebration is a commitment to developing and promoting writing talent, underpinned by an organisation that works to the values of partnership, inclusivity and civic responsibility. The 2013 festival will take place from the 29th May to 2nd June 2013.
In 2013, Writer's Week will hold the 42nd annual literary festival in the North Kerry town of Listowel around an extensive programme of literary competitions, workshops, readings, seminars, lectures and book launches. In his opening address, for the opening of the 2012 festival, President Michael D Higgins described the event as follows; "Here in Listowel every year the Nobel Laureate and bestselling author is celebrated, the emerging voice of the poet reading in public for the first time is applauded, the draft novels and stories are discussed and encouraged. Here the writer gets to realise that he is part of a group, part of a family composed of creative individuals interested in and anxious to support each other's gift and talent."
Writers Week Listowel
Can you imagine spending four or maybe five glorious days in the literary capital ofIreland, surrounded by like minded writers and composers and dreamers? Can you imagine sharing your creative output in a nurturing and supportive gathering of new friends, with the guidance of some ofIreland's leading artists and teachers? Imagine leaving this oasis of culture with a draft of the first chapter of your novel, a selection of new poems, new songs, new ideas, new inspirations and new challenges?
The workshops at Listowel Writers' Week have been transforming these imaginings into exciting realities for over forty years; 2013 promises to build on this tradition of creativity, craft and craic.
The coveted €15,000 Kerry Group Awardis the largest monetary prize for fiction available solely to Irish authors. The other four shortlisted authors were Lucy Caldwell for All The Beggars Riding, Claire Kilroy for The Devil I Know, Kathleen MacMahon for This Is How It Ends and Thomas O'Malley for This Great Desolation.
The second novel from Dublin-based author, This is the Way tells the story of a modern-day Traveller hiding in Dublin from his people and their blood feuds, and coming to terms with his powerful, mythic inheritance.
This year's Opening Ceremony, officially launched by journalist and author John Bowman, featured a slew of literary prizes, including the John B Keane Lifetime Achievement Award in association with Mercier Press, which was presented to poet John Montague. New for the first time this year is The Nilsson Local Heritage Writing Award which was won by Mario Corrigan.
The winners of our full range of Literary Competitions were also announced and are as follows:
The Bryan MacMahon Short Story Award – Ethel Rohan
Duais Foras na Gaeilge – Simon O'Faolain
Eamon Keane Full Length Play – Fergal O'Byrne
The Single Poem – Karen O'Connor
The Poetry Collection – Connie Roberts
Originals Short Poem – Paddy Conneff
Originals Humourous Essay – John Fitzgerald
Originals Short Story – Mairead Ní Chroinin
The Irish Post New Writing Competition – Joanna Connery-Cripps
Con Houlihan Young Sports Journalist Award – Emily Cahill
Kerry County Council Creative Writing 9 and Under Category – Aoife Sharkey
Kerry County Council Creative Writing 12 and Under Category – Hannan Rudden
Kerry County Council Creative Writing 14 and Under Category – Molly O'Mahony
Kerry County Council Creative Writing 16 and Under Category – Amy Cahill
Kerry County Council Creative Writing 18 and Under Category – Laura Enright
Kerry County Council Creative Writing A Limerick (all ages to 18 yrs) – Liam Kennedy
Kerry County Council Creative Writing 14 and Under Special Category – Emma Louise Jordan
Kerry County Council Creative Writing 18 and Under Special Category – Jack Kingston
Music was provided by Noel O'Grady. A five-time Oireachtas na Gaeilge winner he came back to his native North Kerry this evening to perform, through song, his individual interpretations of leading Irish writers. Superb stuff!
Our President, Colm Tóibín, gave a wonderful talk on the theme of homecoming and exile. He said that it is 'an idea that runs through Irish fiction - the emotions surrounding homecoming and exile in writing never being clear.'
The festival continues until Sunday, featuring a wealth of talent from Ireland and abroad, with appearances from Thomas Keneally, Colum McCann, Nadeem Aslam, Rebecca Miller, Audrey Niffenegger, Colm Tóibín, Willy Vlautin and many more.
This year, for the first time, we have included an Italian-Irish literary exchange. This event is free of charge and takes place on Friday at 5.30pm at The Seanchaí Centre. To celebrate The Gathering, we are also hosting a number of events focusing on The Experience of Migration in Contemporary Irish Writing, Mapping the Irish Famine, The Irish-American Short Story/Poetry and a bi-lingual Tribute and Celebration of the work of Máire Mhac an tSaoi, and for which Máire will be in attendance.
Writers Week Listowel Accommodation
As Writers week is a high demand for accommodation early booking is advisable to avoid disappointment. As the workshops and events take are on over a few days rest assured that we have the right accommodation to suit your budget.
For B&B for Listowel Writers Weeks Please call us on 0866000665